Membership team banner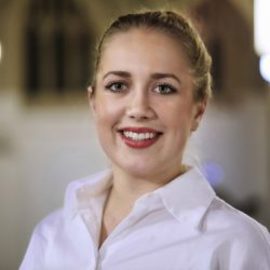 Lydia Garrett
Head of Membership
Lydia is Head of Membership. She builds and maintains relationships across WIG's member organisations to maximise engagement and the benefit they get from their corporate membership. She is also responsible for ensuring the membership itself is balanced and reflective of the UK economy comprising representation from all key sectors. 
Prior to this, Lydia was in WIG's Talent team where she was the Director of the Charity Next programme, facilitating secondments for future leaders of the public sector into the not-for-profit sector. She also organised placements for senior leaders and brokered cross-sector mentoring partnerships.
Before WIG, Lydia was Project Manager at a think tank also with a mission to improve collaboration between the sectors, where she focused on tackling UK financial reform and climate change. 
Lydia achieved a 1st-Class degree in Arabic and French and uses her language skills outside of WIG to support a range of organisations in the UK and abroad, working to improve the lives of refugees. She is also a Fellow of the Charityworks Not-For-Profit Leadership Development Programme, through which she currently mentors trainees.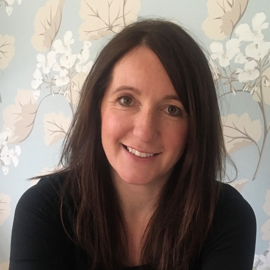 Angie Elrick
Membership Manager
As Membership Manager, Angie is on hand to support members to maximise the value of their membership and to ensure that their insights are incorporated into WIG's membership offering.
For the past 15 years Angie has worked in the not-for-profit sector, where she has directed membership, policy & regulation, communications and learning & development areas. She has gained a unique understanding of the synergies involved in the membership journey and how best to meet and anticipate the needs of various stakeholders having worked for a diverse range of membership organisations, which include a trade association representing the global alternative investments industry; a charity championing parental participation in education; and a social business supporting organisations to improve disability confidence. Angie combines her expertise with a sense of humour, efficiency and high-delivery standards and WIG's members are well-served by her dedication to ensure that they are receiving all that their membership has to offer.
Having moved to the UK from South Africa 23 years ago, Angie nurtures the 'eternal tourist' in her and loves exploring new places with her family. She is writing a collection of children's stories and dreams of becoming a published author.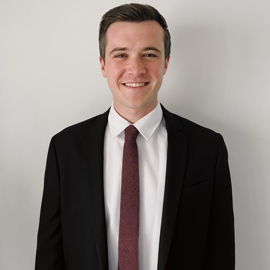 Joshua Eastwell
Membership Executive
As a Membership Executive, Josh supports the team in facilitating cross sector relationships between our members. Part of his role is to ensure members engagement and satisfaction whilst also keeping an eye on the general scope of our membership and ensuring it aligns with current policy trends.
Before WIG, Josh has worked at other not-for-profit and membership focused organisations, including experience working in Sydney and Auckland, and he holds a degree in Politics and International Relations from Loughborough University.
In his spare time, Josh likes to travel and practise sports such as tennis and running.
Discuss WIG membership
If you have any questions or would like to learn more about about the WIG membership, please get in touch with our team.
Contact us