Step up Step across
Step Up Step Across (SUSA) is a five-month programme to inspire and develop mid-career leaders working in complex organisations and challenging times.
Each module covers a different aspect of leadership and management theory, supported by experiential learning and practical application.
Participants benefit from working in small groups with talented professionals from other sectors - supported by expert facilitators, leadership coaches and change management educators.
The programme includes an inquiry visit to a sponsoring organisation, helping participants to explore the role, impact and development of outstanding leaders in a real-world setting. 
Who is it for?
Are you working in a fast-paced, complex environment? Do you want to raise your performance and build your resilience? If so, Step Up Step Across could be for you.
This programme builds leadership capabilities and fosters resilience in those working in complex organisations. 
It's suited to mid-career professionals ready to take the next step up in their career or take on new challenges.  This includes public sector professionals working at grade 7-6, heads of departments and service managers.
How you'll benefit
Develop your resilience and leadership capabilities
Increase your ability to lead organisational and cultural change
Visit organisations for diverse real-world insights, experience and learning
Understand how to develop high performing teams in complex organisations
Find out more about Step Up Step Across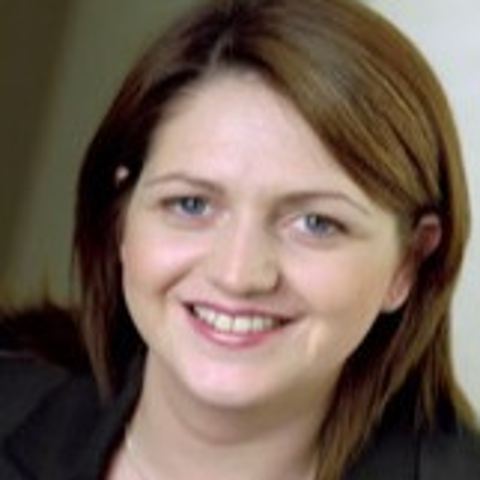 "This is a very high-quality development programme. I would have no hesitation in recommending it to others - one of the best of my career!"
Ciara Magee
Senior Consultant, PwC
Why we're different: WIG's approach to leadership development
At the heart of all our programmes, WIG's leadership development framework sets out our values and approach to leadership and learning. Our aim is to encourage and enable the mindsets, actions and behaviours that leaders need in order to successfully navigate the complexities of 21st century leadership.
For nearly 40 years, we've been working collaboratively with public, private and not-for-profit organisations, helping leaders to gain cross-sector insight that enriches their personal and organisational performance.  That's what makes WIG's leadership development programmes different – a unique focus on cross-sector peer learning brings true diversity of ideas, encourages curiosity, openness and innovation and helps individuals and organisations to find inspiration and fresh ideas from others.
Our programmes complement an organisation's in-house delivery, bringing fresh perspective from different sectors and expanding high-value professional networks.
Meet the Leadership Team
Programme structure
Step Up Step Across is a five-month modular programme, from November 2022 to May 2023. It combines management and leadership theory with practical work to embed learning and refine new skills.
Programme introduction
Understanding the value of appreciative inquiry
Scanning your environment in a complex and volatile global setting
Developing self-awareness and personal leadership through psychometric profiling
Strengthening our emotional intelligence and adapting our leadership style
Developing strategies to increase well-being and resilience
Expanding our capabilities of inspiring and motivating people
Shaping our leadership approach and authenticity
Developing a confidence and growth mindset
Turning reflection into action
Becoming reflective practitioners who are open to change
Adapting leadership for the future of work
Agreeing and committing to action
Alongside the learning modules, participants visit host organisations to explore leadership practice in a real-world setting.  Through these visits, participants gain insight and fresh perspectives into management challenges they are facing.
Participants also benefit from a professional mentor to support them on their personal learning journey.
Dr Jane Gaukroger is a very experienced leadership development consultant and EMCC qualified executive coach. Earlier in her career she worked for global consulting firms leading the people development elements of complex transformation programmes. She now specialises in development of wise leadership in the face of global challenges including inequality and climate change.
She has worked with clients from the private sector, national and local government, emergency services, the NHS, housing associations, charities and a large number of universities.
Jane is a Fellow of the CIPD, has a PhD in organisational wisdom and runs a voluntary development network with leaders and OD practitioners from the UK and internationally. She was a lay governor with a large UK university and volunteers with charities working with families dealing with autism and in the area of climate change mitigation.
Julian is a leadership and change management consultant.  He specialises in helping leaders and managers navigate themselves and their people through ever more complex and demanding situations.  His clients include the Department for Business, Energy & Industrial Strategy, Shell, Accenture, Energy Saving Trust and World Institute for Nuclear Security.
As Leadership Programmes Manager, Hannah is responsible for the management and continued development of WIG's leadership programmes. 
Prior to joining WIG, Hannah designed and delivered programmes for executive leaders in the education sector, and has also produced learning and development programmes for the wider public sector. 
Hannah holds a BA (Hons) degree in History and Political Science from the University of Birmingham. Outside of WIG she enjoys baking and is a volunteer for Homeless Action in Barnet.  
Fees
WIG member fee: £5,400+VAT
Non-member fee: £7,150+VAT
WIG's leadership development programmes are delivered through a blend of virtual and face-to-face learning to ensure the safety and wellbeing of participants within a stimulating and collaborative learning environment. Fees include all modules, membership of the WIG Alumni Network and all programme materials. If you are from a not-for-profit and would like to discuss fees please get in contact at [email protected]. 
Learn more about membership here.
How to apply
For more information and to apply for a place on the Step Up Step Across programme, please get in touch with our leadership team using the 'Register your interest' link below. Or you can send in an application form straight away.
We encourage applications from black, Asian and ethnic minority communities to reflect the diversity in our society and have fully funded bursaries for relevant candidates.
Application deadline: We inform applicants if they have been successful on our early and final deadline. We advise applying before the early deadline to have the best chance of securing a place. Our application review process ensures that we have a diverse mix of cross sector participants.
Early: 23rd August 2022
Final: 4th October 2022
For Civil Service participants: WIG's leadership programmes are part of the Government Campus and Civil Service Learning and can be booked using the OTS (Off The Shelf) process via the helpdesk. Get in touch (via 'Register my interest' button below) if you need help or advice. Or use our Civil Service Learning link for further information.
Register your interest