Women's Leadership
Women's Leadership is a practical seven-month programme that supports you to develop your leadership capabilities and tackle real-world leadership challenges alongside other talented women.
Each Women's Leadership module helps you put a number of leadership concepts into practice, explore specific challenges and opportunities for women leaders, reflect on your personal style and strengths and further develop your leadership approach.
Participants interact with and learn from successful women leaders across public, private and not-for-profit sectors and visit organisations to see inspirational leadership in action.  You'll also spend a day with a not-for-profit organisation to explore practical leadership issues and use your expertise to tackle real-world challenges.
Each participant also benefits from two one-to-one executive coaching sessions and is matched with a personal mentor for tailored support.
Who is it for?
Are you a mid-career woman striving to senior leadership in your organisation?  Do you want to improve your own performance and that of your organisation? If so, Women's Leadership could be for you.
This programme enables women to fulfil their authentic potential, allowing them to attain and deliver on the senior leadership roles they aspire to.
The programme is open to women working as senior managers in the private, public and not-for-profit sectors, senior civil servants (Deputy Directors and Directors), or local government Assistant Directors and Directors.
How you'll benefit
Develop your leadership strategies and toolkit to thrive in your leadership context and turn challenges into opportunities 
Understand how to nurture and lead high-performing teams and organisations
Learn from and collaborate with other inspirational female leaders
Grow your confidence and personal leadership style
Benefit from one-to-one mentoring and tailored coaching
Find out more about Women's Leadership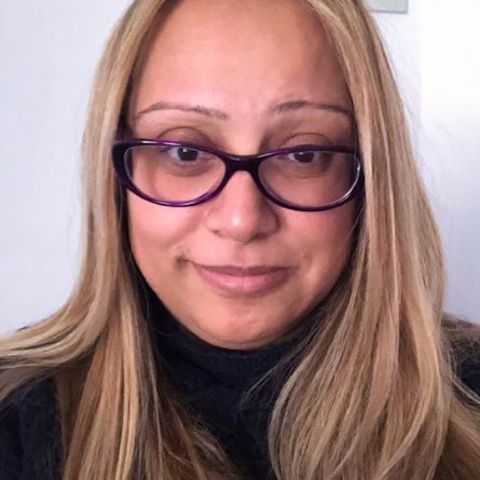 "The Women's Leadership Programme has not only helped me deal with imposter syndrome but more intrinsically it has shifted my internal dialogue and mind-set. In that sense it has been transformational and really helped me to make conscious decisions as a senior BAME woman."
Jaspal Roopra
Department for Business, Energy and Industrial Strategy
Why we're different: WIG's approach to leadership development
At the heart of all our programmes, WIG's leadership development framework sets out our values and approach to leadership and learning. Our aim is to encourage and enable the mindsets, actions and behaviours that leaders need in order to successfully navigate the complexities of 21st century leadership.
For nearly 40 years, we've been working collaboratively with public, private and not-for-profit organisations, helping leaders to gain cross-sector insight that enriches their personal and organisational performance.  That's what makes WIG's leadership development programmes different – a unique focus on cross-sector peer learning brings true diversity of ideas, encourages curiosity, openness and innovation and helps individuals and organisations to find inspiration and fresh ideas from others.
Our programmes complement an organisation's in-house delivery, bringing fresh perspective from different sectors and expanding high-value professional networks.
Meet the Leadership Team
Programme structure
Women's Leadership is a seven-month modular programme, from October 2022 to April 2023. Each module is structured around key leadership themes particularly relevant to women and will give participants tools or approaches to put into practice in their organisation.
Presence and purpose – what does leadership mean for you personally?
Authentic leadership and your leadership 'brand'
Introduction to action learning
Essence – capturing your uniqueness
Building your own personal brand
Commitments to action
Negotiating – navigating career barriers and opportunities
Identifying barriers and constraints
Courage – stepping up and stepping out
Dealing with change
From goals to reality
Impact and influence
Develop your skills in another sector by consulting and supporting a not-for-profit
Gain real-world experience of an organisational challenge
Work collaboratively to find solutions with other participants
Resilience – staying healthy, staying strong
The next chapter
Transitioning and letting go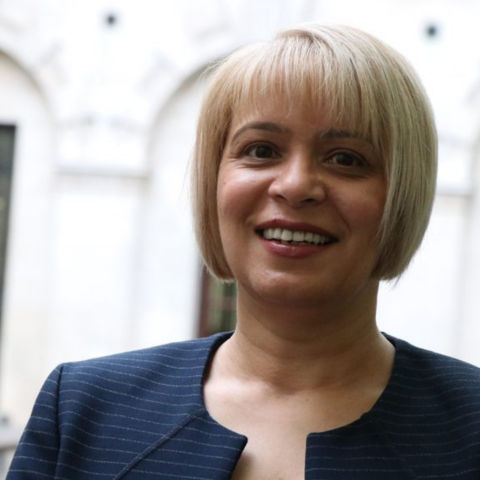 "The Women's Leadership Programme gave me the opportunity to meet and talk to like-minded women, who were going through similar challenges. In particular, how to deal with setbacks and how to overcome imposter syndrome that many of us can face. Ultimately, it was to help me, understand me!"
Bal Moore
Cabinet Office
Ruth has been working as an executive coach for the last nineteen years, and she also runs senior leadership, and team development programmes, internationally. She is committed to helping clients perform at their best, helping them develop their unique leadership talent, and transform their personal effectiveness. Ruth specialises in working with women, helping them achieve their career goals and aspirations, and is lead facilitator on the WIG Women's Leadership Programme. Through this, and other senior women's programmes, Ruth has successfully prepared women for executive and board level positions. 
She is currently working in a range of businesses including:  ABN Amro Bank, Mizuho Bank, BAE Systems, Mace Construction, Audit Wales, BEIS, Royal Parks, Natural England, Natural Resources Wales, Orange, Visit Britain, Visit Kent, ING, International Finance Group LTD, National Cancer Research Institute, Institute for Cancer Research, Competition and Markets Authority, CBI, Central Surrey Health, Civil Aviation Authority, Financial Conduct Authority, British Transport Police Authority, Browne Jacobson, ICAEW, NDA, Welsh Government, OECD, SRA, and many central government departments. 
Her clients describe Ruth as challenging, skilful, engaging, pragmatic and tough or gentle as appropriate. Her clients tend to have an appetite for development, value success, expect a high quality of balance in life and work and measure the impact of coaching on their bottom line performance.
Ruth is CEO of Teleios Consulting South East Ltd, which trades as Rema Consulting.  She feels very privileged to lead a diverse and incredibly talented team. She has a Masters Degree in Leadership Development and is an accredited life and career coach.
Ruth has a long and valued association with WIG and is excited to be part of their inspiring future.
Jean's coaching focuses on leadership, career and personal change.  Working with female executives, leaders and managers to improve individual and organisational effectiveness and productivity. 
Jean helps clients increase their self-awareness and the impact they have on those around them, to ensure they reach their goals and continue to develop to be the best leader they can be.
Having a career spanning over 35 years Jean's vast experience includes client facing, operational and central function roles.  She has worked in the UK, France and with global clients.  This enables Jean to support her clients in a number of areas including:
Performance improvement – self-awareness, confidence, imposter syndrome and personal development
Communications – increasing gravitas, personal brand, influence and impact
Career Development – promotion preparation, career change
People management and development – how to get the best out of those around you
Strategic and tactical business planning - goal setting, milestone monitoring
Client and Stakeholder Management – improving and maintaining strong relationships, conflict management
Jean has been a Board member for a large global digital technology company for 13 years and draws on this first-hand experience in her practice when working with executives.
Jean is an Associate Certified Coach with the International Coach Federation, a Chartered Fellow of the CIPD, holds a Post Graduate Certificate in Business and Personal Coaching and also is an Emotional Intelligence Certified Practitioner and DISC (Personality Behavioural Profiling). Assessor. 
Jean's passion is helping women achieve the success and life they desire.  
As Leadership Programmes Manager, Hannah is responsible for the management and continued development of WIG's leadership programmes. 
Prior to joining WIG, Hannah designed and delivered programmes for executive leaders in the education sector, and has also produced learning and development programmes for the wider public sector. 
Hannah holds a BA (Hons) degree in History and Political Science from the University of Birmingham. Outside of WIG she enjoys baking and is a volunteer for Homeless Action in Barnet.  
Fees
WIG member fee: £6,100+VAT
Non-member fee: £7,700+VAT
Fees include breakfast, lunch, dinner and overnight accommodation for the residential module, lunch and refreshments for all WIG hosted modules (subject to COVID-19 restrictions), plus two one-to-one coaching sessions, membership of the WIG Alumni Network and all programme materials. If you are from a not-for-profit and would like to discuss fees please get in contact at [email protected]. 
WIG's leadership development programmes are delivered through a blend of virtual and face-to-face learning to ensure the safety and wellbeing of participants within a stimulating and collaborative learning environment.
Learn more about membership here.
How to apply
For more information and to apply for a place on the Women's Leadership programme, please get in touch with our leadership team using the 'Register your interest' link below. Or you can send in an application form straight away.
We encourage applications from black, Asian and ethnic minority communities to reflect the diversity in our society and have fully funded bursaries for relevant candidates.
Application deadline: We inform applicants if they have been successful on our early and final deadline. We advise applying before the early deadline to have the best chance of securing a place. Our application review process ensures that we have a diverse mix of cross sector participants.
Early: 28th June 2022
Final: 9th August 2022
For Civil Service participants: WIG's leadership programmes are part of the Government Campus and Civil Service Learning and can be booked using the OTS (Off The Shelf) process via the helpdesk. Get in touch (via 'Register my interest' button below) if you need help or advice. Or use our Civil Service Learning link for further information.
Register your interest