Meet our talent team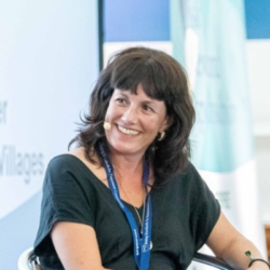 Katy Crothall
Head of Talent
Katy manages our Talent function, designed to maximise cross-sector learning through operational exposure and one-to-one coaching. Within this she helps co-ordinate and run the Charity Next programme, arrange and facilitate both secondments and mentoring opportunities between sectors. She also directly recruits as part of NED and Trustee recruitment.
Before joining WIG, Katy worked as a Director for Badenoch & Clark, a specialist professional services recruitment company, personally specialising in senior level recruitment to Social Housing, Not-For-Profit and Local Government, as well as sitting on their operational board.
She sits on a customer committee for a Housing Association, and as a Trustee for a Grant Giving Charity. And in her spare time, when not looking after her three children, she enjoys swimming, running and skiing.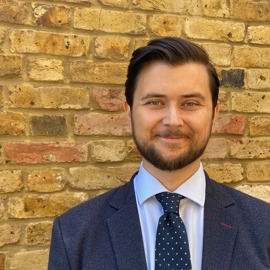 Matt Underhill
Charity Next Director & Talent Manager
As Charity Next Director and Talent Manager, Matt works across the Talent team to help candidates gain experience working in different sectors. Matt's particular focus is on the Charity Next programme, where he places Civil Service Fast Streamers into charitable organisations and not-for-profits for six-month secondments.
Before joining WIG, Matt worked as a freelance communications consultant, drawing from his experience as a digital marketer and a copywriter. He worked for a major political party at the 2019 general election, as well as think tank consultancies and commercial start-ups.
Outside of work, Matt is a keen musician - he plays the saxophone, bass guitar, and even the banjo, much to his neighbours' dismay. When he can, he pops back home to walk the family dogs and tries his best to stop them ruining people's picnics.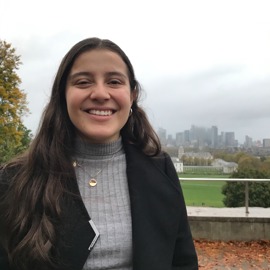 Maria Fernanda (Mafe) Leon Amaris
Charity Next & Talent Executive
Mafe works across the Talent Team where she helps with the delivery of the Charity Next programme, as well as the wider Talent offering. She supports the team with the completion of specific day-to-day responsibilities across our recruitment, mentoring, secondments, and Charity Next work.
Prior to joining WIG, Mafe built her experience in the not-for-profit sector through placements in charities and NGO's such as the Planeta Rural Foundation in Colombia. Additionally, she recently graduated from King's College London with a BA degree in International Relations.
Outside of WIG, you will find Mafe devoting her time to her three favourite activities: playing sports, creating art and spending quality time with her family & friends.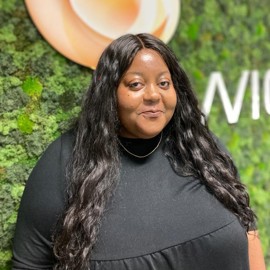 Cezanne Ritchie-Hutchinson
Talent Executive
Cezanne supports Non-Executive recruitment campaigns for WIG. She supports our members and non-members to streamline their recruitment campaigns to ensure that the right candidate is matched to their specified requirements. She also advises individuals on potential mentoring and secondment opportunities.
Cezanne has a background in welfare-to-work and employment advice, having previously worked on the DWP's Restart Scheme at Reed in Partnership as an Employment Advisor.
Cezanne graduated from The University of East Anglia with a BA Hons in American History and an MA in Gender Studies. During this time, Cezanne was the Vice President of her university's American Studies Society.
Outside of WIG, Cezanne enjoys watching true crime documentaries and taking long dog walks.