Professional Networks
At The Whitehall & Industry Group (WIG), we believe that a collective approach to society's biggest challenges is essential. Our professional networks enable smart decision making by offering representatives from our member organisations opportunities to connect with and learn from their peers across the sectors.
They focus on key senior roles and career levels:
Each network has its own series of roundtables or events, providing participants with an impartial space to discuss the biggest challenges they face in their role. They support attendees to develop collaborative approaches and build a trusted network across the UK's most influential organisations. Looking for our separate Alumni Network?
Roundtable attendance is by invitation and strictly limited to ensure everyone can contribute. The invitees for each session are carefully selected in line with our charitable purpose, representing organisations from a variety of sectors to bring a range of views and perspectives. Each roundtable kicks-off with insights from a key figure, before a frank and open conversation involving all.
Learn more about membership here.
Get involved
If you or a colleague would like to be involved in our professional networks and considered for invitations to future roundtable events, please contact us.
Get in touch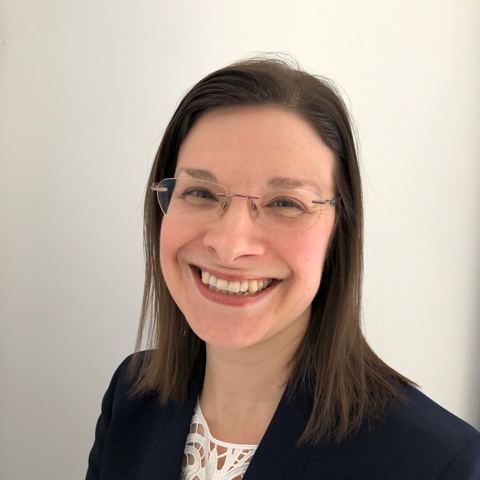 "The Heads of Diversity and Inclusion network is a great forum to discuss D&I strategies with peers from across sectors. It was brilliant attending a recent roundtable event – getting insights into how other organisations are developing a more diverse workplace."
Helen Andrews
Gender Acceleration Programme Manager, Serco
Governance (Non-Executive Director / Trustee)
The Governance network tackles some of the biggest issues faced by board members from across the public, private and not-for-profit sectors - allowing full and frank exchanges of views to help share solutions. Whether it be overarching strategic discussions such as talent management, or focused conversations on the issues of the day such as environmental strategies.
CEO/Permanent Secretary
The CEO and Permanent Secretary network convenes senior leaders from business, government, academia and not-for-profits to share their insights on the most pressing shared challenges of the moment. The network aims to support stakeholder engagement across central government departments at the highest level and inform effective decision-making in industry. Topics range from COVID-19 recovery to achieving net zero and actioning the Levelling Up agenda.
Director of HR
The HR Directors' network brings together experts from across the public, private and not-for-profit sectors to discuss some of the biggest matters impacting their organisations. These include the changing role of the HR Director, strategic workforce planning, leadership and team resilience, and the future of the workplace.
Director of Sustainability
The Sustainability Directors' network convenes leaders across the sectors to discuss key learnings and shared challenges; supporting them as they devise and implement effective decarbonisation and environmental impact strategies for their organisations. Focus is given to identifying opportunities to work collaboratively around achieving net zero, protecting biodiversity, climate change adaptation and mitigation.
Director of Government/Public Affairs
Our Director of Government and Public Affairs network seeks to strengthen connections between leaders across business, not-for-profits and public sector, and to support effective stakeholder engagement on UK government policy priorities. This is achieved through roundtables around specific policy consultations, as well as overarching strategic discussions. Recent sessions have included discussion on supporting innovation through reform of the 'Better Regulation Framework', enhancing UK export strategy, and transforming public procurement.
Heads of D&I
Our Heads of D&I network explores how D&I strategies can improve an organisation's performance, and prove the value of diversity across the public, private and not-for-profit sectors. Themes addressed so far include intergenerational working, building and sustaining trusted leadership and a culture of belonging, and addressing the impact of COVID-19 on D&I strategies.
Early Careers Network
Our Early Careers network brings together future leaders from across the breadth of our member organisations (including graduates, apprentices and high potentials). The network helps talented individuals build connections with peers and develop the skills and knowledge to move ahead in their careers. ECN events focus on personal development topics and are designed to maximise opportunity for discussion and networking. Previous topics have included developing your personal brand, stakeholder engagement and communicating with senior colleagues.