Benefits for the Public Sector
When you work in the public sector, it's important to learn from and collaborate with other sectors for the benefit of wider society. WIG membership helps you do just that.
Our members include top FTSE companies, higher education institutions and not-for-profits – as well as other public sector organisations, including central government departments, arms-length bodies and local authorities. Becoming part of this diverse community helps you to see the bigger picture, focus on common challenges, and develop the links you need – for a stronger, more joined-up approach to your policy making. 
As an active WIG member, you can also develop your teams through our range of additional services, such as leadership programmes, mentoring and placements.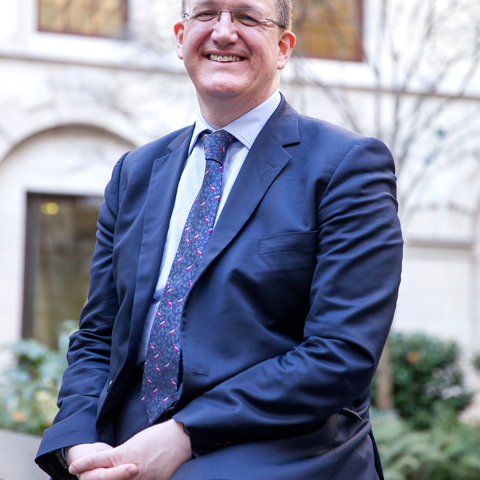 "WIG curates a really important space between the private sector and government; it convenes around topics of real common interest. What comes out of that dialogue is very rich and benefits everybody."
Rupert McNeil
Chief People Officer for the Civil Service
Thanks to the breadth of WIG's membership, you gain new perspectives on the challenges facing business and wider civil society – to help create policy that works for a wide range of stakeholders.
The long-lasting connections you make and the opportunity to hear briefings from leaders at businesses, academic institutions and not-for-profits help you to understand how public sector decisions affect people on the ground.
WIG is a trusted environment where you can contribute to discussions, sometimes at the most senior level – alongside other organisations who are very likely to have challenges similar to your own. These can help you to understand and contribute to a 'whole systems' approach to the challenges we face as a society.
When your organisation is a member of WIG, it also gives you a chance to help make links across the wider public sector. For example, you get the chance to attend events with high-profile speakers, such as Permanent Secretaries and Director Generals – alongside colleagues from beyond the departments you deal with day-to-day.
As an active WIG member, you can develop your people's careers – via additional services such as our cross-sector leadership programmes, which are bookable via Government Campus.
At the same time, we're trusted by our public sector members to develop their people's talent and expertise through tailored placements and matching services. We've been doing this for a long time: we started life as a civil service secondment scheme over 35 years ago.
Membership gives you discounts on these programmes and services.
Our public sector members
We're proud to be supported by the Cabinet Office – and to count all 23 ministerial departments among our members, alongside many arms-length bodies and agencies, and a number of local authorities.
Become a WIG member
How can your public sector organisation benefit from joining WIG? Please get in touch with our team to find out more.
Get in touch