Leadership Programmes
Our portfolio of development programmes draws on nearly 40 years' experience to develop the values, mindset, behaviours and actions leaders need to succeed in the rapidly changing world of work.  Our programmes are structured in practical and experiential short modules that extend over a number of months to fit in with participants' busy schedules and commitments.
Our unique cross-sector approach gives your organisation fresh insights and builds collaborative networks of support.  We help individuals from the private, public and not-for-profit sectors develop the practical skills and understanding to take the next step in their leadership journey.
We support leaders from early career to senior roles, from some of the UK's most influential organisations: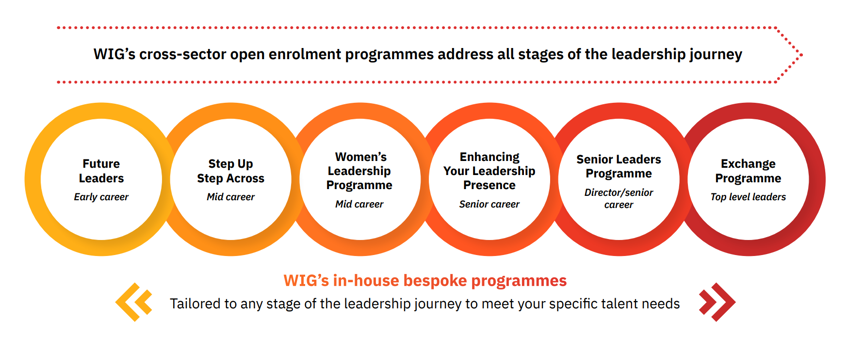 Our action-oriented programmes equip ambitious individuals to develop their careers, fulfil their true potential, improve leadership capabilities and add value to organisations and society as a whole.
Benefits of our leadership programmes
WIG's leadership programmes are different - they bring together a diverse cohort of peers, from across the sectors, to ensure that leaders develop with outward-facing, broad perspectives - a leadership skill that is needed now more than ever before.  
Our leadership programmes are tailored to meet the needs of leaders at different levels, but they all provide the following benefits for individuals and bring wider organisational value. 
Learn best practice from other industries and sectors
Collaborate with other diverse, talented professionals
Expand your professional network
Learn from real-world leadership challenges and experiences
Develop your personal leadership style
Draw on cross-sector expertise to complement your in-house development offering
Nurture emerging leadership talent across your organisation
Connect with other organisations for collaboration and support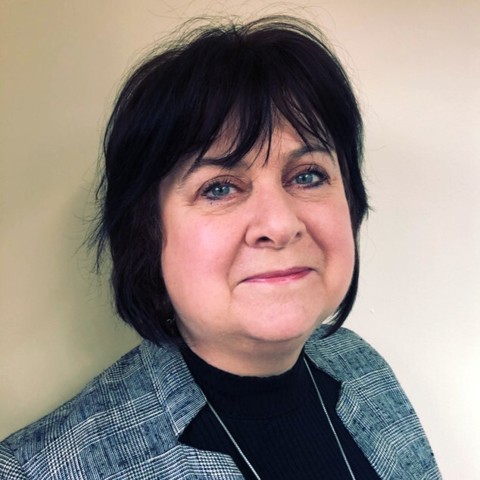 "The strength of WIG Leadership Programmes is the ability to produce deep learning within a cross-sector environment. The cross-fertilisation of experience informs leadership careers and personal impact in ways we need to rely on increasingly"
Jane Eckford
previously Customer Experience Consultant, BT
Meet the leadership team
The team will help you navigate all the opportunities available to develop your Leadership Skills with our Award-Winning Programmes*.
*WIG leadership team was the very first recipient of the Government Campus "Excellence in Leadership Learning Award" December 2022. This award celebrates WIG leadership programmes going the extra mile to make the Civil Service more skilled, innovative and ambitious. And it reflects what WIG stands for – providing opportunities to work together, increasing collaboration, building capacity and curating programmes designed to unleash leadership potential, as well as enabling real connection and learning to achieve better outcomes for society.
Learn more about our expert team and how they can support you on your leadership journey.
Meet the team