Meet the Leadership Team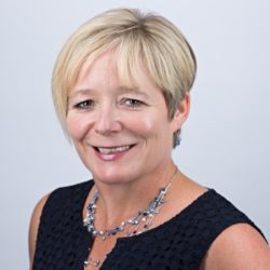 Cathy Butler
Head of Leadership
Cathy is Head of Leadership, working with the team to design and deliver all of WIG's Leadership Development interventions to our members and beyond.  These include our flagship cross-sector leadership development programmes, organisational raids and Learning Exchange Groups between the public, private and not-for-profit sectors, our personal development masterclasses and many bespoke leadership programmes for our members.
Cathy spent over 16 years working in different global leadership roles at the University of Cambridge, including Head of MBA Careers at the Business School, Client Director at the Business School's Executive Education section and Head of Executive Education at the Møller Institute, Churchill College.  Before that she worked in a variety of roles in organisations spanning the private, not-for-profit and public sectors.
Cathy is a linguist by background and considers herself a global citizen; she has travelled widely as well as lived in Italy and Taiwan earlier in her career.  She is an experienced and trained facilitator, educator and coach in leadership development.
During her spare time, Cathy loves to cycle and explore beautiful landscapes; she is particularly fond of spending time in Crete, Italy and her native Scotland.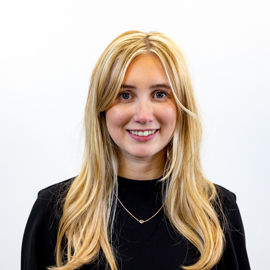 Danielle Wallace
Leadership Programmes Manager
Danielle joined WIG's Leadership team in 2018. She is the Programme Manager responsible for WIG's Exchange Programme (Director Generals and the C-suite), Senior Leaders Programme (Directors) and a government department commissioned programme (Grade 6 & 7's).
Danielle also leads on WIG's one day masterclasses, both in-house and open intakes. She recently assisted with the design of a highly successful new Ethnic Minority leadership programme and the design and delivery of a Learning Exchange Group. Dani holds a BA Degree from the University of Nottingham.
Outside of WIG she enjoys skiing and cooking.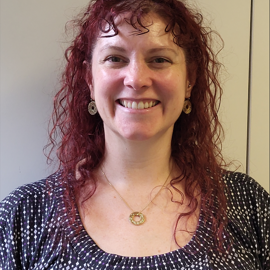 Elle McPhun
Leadership Programmes Manager
Elle has joined WIG to undertake Programme Management of both the Step Up Step Across and Women's Leadership Programmes.
Originally from New Zealand, with over a decade in the UK, Elle is a people-person with an extensive client-centric background in relationship management, personal and professional development, operations, communications and events across the private sector.
Away from the office, Elle has an ongoing interest in Human Sciences, a passion for continued learning herself, as well as travel, quality time with loved ones, and enjoying all the diverse delights of London.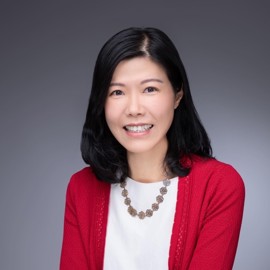 Fiona Lai
Leadership Programme Senior Executive
Fiona is a Leadership Programme Senior Executive at WIG, a position she has held since joining the organization in 2023. In her role, she is responsible for leading the coordination and delivery of a portfolio of WIG Leadership Development Programmes, with a particular focus on WIG Masterclasses. Fiona also supports Programme Managers on other WIG Leadership Development Programmes, working closely with the Head of Leadership to review processes and procedures to continuously improve the quality and reach of WIG's leadership development services.
Prior to joining WIG, Fiona was an experienced learning and development professional with over 20 years of experience across various business sectors. As a registered I-O psychologist in Hong Kong, she is passionate about helping people grow, develop, and lead successful professional and personal lives.
Fiona is also a proud mother of two daughters. In her leisure time, she enjoys outdoor activities such as hiking and water sports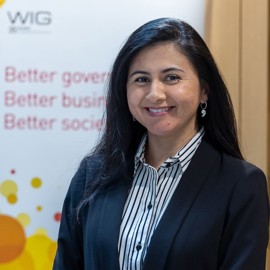 Gina Rico
Leadership Programmes Manager
Gina brings a wealth of experience and expertise to her Programmes Manager and ED&I (Equity, Diversity, and Inclusion) Champion roles. Originally from Colombia, Gina has dedicated nearly a decade of her career to the not-for-profit sector. She leads a bespoke programme for under-represented groups and manages two initiatives focused on breaking barriers in women's representation. Additionally, Gina oversees the Future Leaders Programme, nurturing the next generation of leaders.
Prior to joining WIG, Gina worked with non-governmental organisations such as the Secretariat of Amnesty International and Minority Rights Group. Her work included facilitating capacity building workshops for community leaders in Kenya and the Dominican Republic, to build the skills, knowledge, structures and resources of indigenous and minority ethnic partner organisations. Gina holds a BA in Politics, Philosophy, and History from Birkbeck, as well as an MA in Human Rights.
Outside of work, Gina finds fulfillment in spending time with her family and friends, exploring different corners of the world through travel, and practicing yoga whenever possible.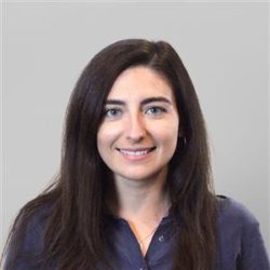 Hannah Langsford
Leadership Programmes Manager (currently on maternity leave)
As Leadership Programmes Manager, Hannah is responsible for the management and continued development of WIG's leadership programmes. 
Prior to joining WIG, Hannah designed and delivered programmes for executive leaders in the education sector, and has also produced learning and development programmes for the wider public sector. 
Hannah holds a BA (Hons) degree in History and Political Science from the University of Birmingham. Outside of WIG she enjoys baking and is a volunteer for Homeless Action in Barnet.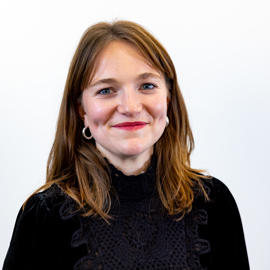 Naomi Williams
Leadership Senior Executive
Naomi is a Leadership Executive and coordinates a variety of WIG's leadership development interventions.
Of WIG's 6 open enrolment leadership programmes, Naomi works closely on the Step Up Step Across programme and the Enhancing your Leadership Presence programme, which bring together leaders from across the private, public, and not-for-profit sector.
She also produces bespoke leadership development services for WIG's members more broadly, namely leadership programmes and masterclasses.
Naomi holds a BA in Politics, Philosophy and Economics from the University of York. In her spare time, she enjoys outdoor activities, crafting and cooking.
The Faculty Team
Our faculty have a huge range of expertise and bring experience from across the sectors. They work with us to support leaders across organisations.
Simon has worked with organisations in the fields of leadership and organisation development as a consultant, coach, designer and facilitator for over 15 years. A significant part of his career has been spent working in and around complex public sector organisations, and with leaders from a wide variety of backgrounds.
He has an interest in innovative development approaches, as well as the ongoing design and implementation of sustainable and pragmatic solutions – crucial during Covid-19. His current work includes working with intact teams and networks – with a focus on effectiveness and how to respond to a complex and evolving environment.
He works across the organisation development disciplines – which include organisation and team culture, change leadership, leadership development, systemic team coaching and one to one coaching. His work is typically with a wide range of clients in the public, private and not for profit sectors.
Before establishing Thorpebird Consulting in 2017, Simon was a senior partner at Korn Ferry, and prior to that his career includes roles within the NHS, The King's Fund (independent think tank), NHS England, Mars Confectionery and The Terrence Higgins Trust. In his consulting career, clients have included the NHS Leadership Academy, Rolls Royce, Faculty of Medical Leadership & Management, Post Office, University of Exeter, Whitehall & Industry Group, CGIAR, Reebok International, British Telecom, Cambridge Assessment and Diageo amongst others.
Simon's MSc in Organizational Behaviour is from Birkbeck College (University of London). He is an accredited coach through The School of Coaching/University of Strathclyde – and Systemic Team Coach through the Academy of Executive Coaching (AoEC).
Nicky is an experienced and sought-after executive coach, consultant and facilitator in developing leaders, teams and organisations. 
She has worked extensively across private and public sectors and in the UK, Europe, the Middle East, Asia and North America with FTSE 100 and 250 organisations, small fast growing start-ups, family businesses, universities, charities, the NHS, the UK Cabinet Office and other central government departments and arms-length bodies.  In her corporate career, Nicky held senior and international leadership roles in HR in high growth tech companies, and in Marketing, Projects and Organisation Development in financial services and banking.  Her last corporate role was as Global Head of Talent with Standard Chartered Bank.
Nicky has worked as an independent consultant and coach for over 20 years, helping leaders and teams to transform their businesses and develop their capabilities to deal with professional and personal challenges and to make the most of new opportunities. Over the years, projects have included developing a business case and target operating model for Egg, the UK's first internet bank; developing change management capability across Standard Chartered Bank's footprint; creating and leading top talent programmes for over a decade for the UK Cabinet Office; working alongside top leadership teams to develop the strong relationships and high performance essential for success in a range of challenging situations, from restructuring and closure announcements during economic turbulence and the pandemic to new market, ownership and growth opportunities.
Throughout her career Nicky has worked to bring people together to forge connections, to collaborate, to work across boundaries - between departments within organisations, between organisations in mergers and acquisitions and between public and private sectors – to develop strategic capabilities and to lead system wide change.   Leading WIG's Exchange Programme brings all of these elements together.
As well as being an experienced organisation consultant and coach, Nicky is a qualified yoga teacher, psychotherapist and coaching supervisor.  She lives in London and Chichester and is an enthusiastic sailor, walker and student of French.
Johnny is an accredited European Mentoring and Coaching Council (EMCC) leadership/ mental fitness coach and facilitator. His career started in higher education before he moved into the Civil Service. He has over 10 years' senior leadership experience within the public and charitable sectors.
Johnny uses a strengths-based approach, helping clients to understand their strengths and identify small steps they can make to overcome challenges. He has coached more than 230 people and delivered learning programmes for over 70 organisations including American Express, DB Schenker, Goodyear, Merck, 17 civil service departments/ Local Authorities, Delaware North, Societe Generale, KPMG, Notting Hill Genesis and L&Q. He is an experienced facilitator, having designed and delivered hundreds of events and workshops- ranging from focus groups to conferences for over 350 people. He is highly proficient in online delivery.
Johnny has worked with clients across all levels of organisations but specialises in working with leaders and emerging leaders.  Alongside coaching and facilitation, Johnny creates innovative games and events and develops staff engagement/ learning strategies. He prides himself on helping people to think in a different way- collaborating with organisations and individuals from NASA and Olympic athletes to startups and social enterprises.
Jean's coaching focuses on leadership, career and personal change.  Working with female executives, leaders and managers to improve individual and organisational effectiveness and productivity. 
Jean helps clients increase their self-awareness and the impact they have on those around them, to ensure they reach their goals and continue to develop to be the best leader they can be.
Having a career spanning over 35 years Jean's vast experience includes client facing, operational and central function roles.  She has worked in the UK, France and with global clients.  This enables Jean to support her clients in a number of areas including:
Performance improvement – self-awareness, confidence, imposter syndrome and personal development
Communications – increasing gravitas, personal brand, influence and impact
Career Development – promotion preparation, career change
People management and development – how to get the best out of those around you
Strategic and tactical business planning - goal setting, milestone monitoring
Client and Stakeholder Management – improving and maintaining strong relationships, conflict management
Jean has been a Board member for a large global digital technology company for 13 years and draws on this first-hand experience in her practice when working with executives.
Jean is a Professional Certified Coach with the International Coach Federation, a Chartered Fellow of the CIPD, holds a Post Graduate Certificate in Business and Personal Coaching and also is an Emotional Intelligence Certified Practitioner and DISC (Personality Behavioural Profiling). Assessor. 
Jean's passion is helping women achieve the success and life they desire.  
Claudette is passionate about coaching and mentoring people to help them achieve their full potential. She comes from a solid leadership background with more than 25 years' experience running departments in the public sector, including the London Mayor's office. 
She honed her communication skills to reach a wide variety of audiences as a director of large government departments, where she specialised in the regeneration of rundown areas. At the London Development Agency, she spearheaded the £125m annual London-wide regeneration programme.
More recently, as a Director at CAF Consulting Ltd, she has developed an impressive body of work as a consultant assisting organisations such as, London Boroughs of: Bromley, Havering, Kingston upon Thames, Lambeth, Lewisham and Westminster City Council. As well as Kent County Council, South East England Development Agency, Transport for London and the City of Salvador in Brazil, advising on and leading their regeneration efforts.
Claudette is also an accomplished singer, saxophonist and potter
Dr Jane Gaukroger is a very experienced leadership development consultant who has spent her whole working life in the field of organisational, leadership and people development. She is an EMCC qualified executive coach working with clients at board level and in senior leadership roles from across public and private sectors. 
She holds a doctorate in organisational wisdom and brings a strong focus to enabling leaders to work with their strengths and to expand their use of multiple intelligences to lead in complexity and uncertainty.
Clients have included Defra, the Department of Health, BEIS, the Home Office and she has worked in many different parts of the NHS on leadership development and transformation. She has extensive experience in Higher Education and her private sector clients have included global manufacturer PPG, and technology firms IPC and Indra. She coordinates a multi-sectoral development community interested in cultivating wisdom at work.
Earlier in her career she worked for global consulting firms leading the people development elements of complex transformation programmes. She now specialises in development of wise leadership in the face of global challenges including inequality and climate change.
Kim works as an Organisational Development and Leadership Consultant. She holds a range of honorary and associate roles with Universities in the UK and Australia. Her earlier career included roles as a Senior Fellow at the University of Birmingham, where she focussed on primary care, leadership, Organisational Development  and coaching; and as a Clinical Director in the NHS where she lead clinical governance innovatively, with some processes and tools receiving national recognition. Her NHS experience includes senior roles in acute, primary care and mental health organisations. She has led national leadership development programmes, including the NHS Management Training scheme and contributed to MBA and MSc programmes in the UK and in Hong Kong.
She is an accredited Executive Coach, has a master's degree in Primary Health Care Policy and Management and is qualified to use a wide range of psychometric tools and assessments. Kim has extensive experience of working with individuals, teams and organisations, at local, national and international level on both long and short term projects. She is a creative, skilled facilitator and coach who passionately believes in helping people to make sense of things, in order to develop organisations, teams, systems and themselves.
Her work with public, independent and voluntary sector organisations,  has involved creative design, diagnosis, research, facilitation, teaching, coaching and co-production of programmes and interventions that are innovative, real and have impact. She feels privileged to have been coaching individuals and teams throughout the pandemic, helping them to step back and take a breath.
Karen is an experienced developer and facilitator who has been working with WIG on the Senior Leaders Programme since 2017.
Karen spent over 25 years in the NHS leading a range of national leadership development programmes and and talent offers. She has worked with everyone from fast-track entries to national directors and all professional groups, so has a wealth of experience to share around different approaches to leadership. She has led on the design and delivery of large-scale Ministerial initiatives in health working closely with central government colleagues on their impact and implementation. She has provided a range of development offers in international health systems, working with Harvard Kennedy School, Insead and Erasmus and delivered programmes in the US, Canada, Australia, New Zealand, China and South Africa. She brings this experience of leadership into her programmes.
After 25 years working in the NHS Karen started her own company and has since worked as an Associate with KPMG, worked on leadership development in the automotive industry, Banking and other with other private sector clients. She also has clients in central and local government, education, and housing although much of her work is now with the NHS.
Karen is an experienced facilitator of small and large groups, frequently working with Board and C-suite teams to enhance their impact and performance. She has a direct style that is delivered with some humour.
Tim is an experienced development consultant who has worked with individuals and teams helping them to develop the resilience, agility, and pace to lead and navigate their organisations successfully through a time of disruptive and complex change.
His approach encourages leaders to learn more effectively from their experience and, as a result, to address the challenges of their current and future business environment more successfully. In his coaching and group work, his focus is building individuals' dialogue skills, their influence and awareness, helping them to develop an inclusive and enabling leadership style.
Tim has worked with board and senior leadership teams in the UK, Europe, Africa, Asia, and Australia, with organisations in the Banking, Engineering, Tech, Energy, Insurance, Retail, Health and Consultancy sectors.
Since 2009 he has been involved with the National School of Government in the design and delivery of the Top Management Programme, and from 2013 of the Cabinet Office High Potential Development Scheme. Currently, he facilitates The Whitehall and Industry Group Exchange Programme, a cross sector development programme, that includes Director Generals from the Civil Service, C-suite leaders in the private sector and CEOs in the wider public and third sector. 
Tim has led Executive Development International Limited, a consultancy specialising in Team, Leadership, Personal and Organisational Development, for the last 28 years.
Tim began his career in Industrial relations in the Oil industry before joining Marks and Spencer in Commercial Management. He later became Head of Talent Development for the group. His consulting career started with Development Associates. He left to found Executive Development International in 1994.
Ruth has been working as an executive coach for the last nineteen years, and she also runs senior leadership, and team development programmes, internationally. She is committed to helping clients perform at their best, helping them develop their unique leadership talent, and transform their personal effectiveness. Ruth specialises in working with women, helping them achieve their career goals and aspirations, and is lead facilitator on the WIG Women's Leadership Programme. Through this, and other senior women's programmes, Ruth has successfully prepared women for executive and board level positions. 
She is currently working in a range of businesses including:  ABN Amro Bank, Mizuho Bank, BAE Systems, Mace Construction, Audit Wales, BEIS, Royal Parks, Natural England, Natural Resources Wales, Orange, Visit Britain, Visit Kent, ING, International Finance Group LTD, National Cancer Research Institute, Institute for Cancer Research, Competition and Markets Authority, CBI, Central Surrey Health, Civil Aviation Authority, Financial Conduct Authority, British Transport Police Authority, Browne Jacobson, ICAEW, NDA, Welsh Government, OECD, SRA, and many central government departments. 
Her clients describe Ruth as challenging, skilful, engaging, pragmatic and tough or gentle as appropriate. Her clients tend to have an appetite for development, value success, expect a high quality of balance in life and work and measure the impact of coaching on their bottom line performance.
Ruth is CEO of Teleios Consulting South East Ltd, which trades as Rema Consulting.  She feels very privileged to lead a diverse and incredibly talented team. She has a Masters Degree in Leadership Development and is an accredited life and career coach.
Ruth has a long and valued association with WIG and is excited to be part of their inspiring future.
Julian is a leadership and change management consultant with 25 years' experience in the private, public and third sectors. He specialises in helping leaders and managers navigate themselves and their people through ever more complex and demanding situations and developing powerful trust-based relationships.

Clients include Shell, Nokia, Department for Business, Innovation and Skills, Energy Saving Trust, Fight for Peace, Africa Governance Initiative, IPC, Towry, Serco, Towers Watson, Accenture and the World Institute for Nuclear Security.
Hilary is an international speaker and author. Her work has spanned Europe, North America and Asia, and focuses on helping leaders in the private and public sectors to introduce change efficiently and effectively. In particular, she designs masterclasses and workshops based on the belief that if we can understand our brains better, we can work with that knowledge and help improve both our wellbeing and performance at work.
Hilary holds an MA from Cambridge University, has a post-graduate Certificate in the Psychology of Organisation Development and Change and is an accredited executive coach with the Institute of Leadership and Management. Hilary works with neuroscientists in the UK and in the USA, bringing their work out of the lab and into the workplace in a very practical and accessible way. A second edition of her book Neuroscience for Organizational Change - an evidence-based, practical guide to managing change was published in 2019 and has been widely praised.
Edda is specialist voice and dialect coach having gained an MA in Voice Studies she trained actors and drama students before applying her skills to business. Edda has worked on live West End shows like 'Peggy Sue got Married' and 'Art'.
She works with Cmt as a voice and body language coach delivering communication and presentation skills training. She is also an accredited NLP Master Practitioner. Edda has published a book on dialects called 'How to do Accents' and developed an online accent app for the development of English accents around the world.
Edda is also a specialist communication and leadership trainer having honed her skills as a voice coach, where she is still employed at the highest level on television, in the theatre, as well as delivering high level leadership and communication skills training with cmt to the corporate and public sectors.
Her clients in the past year include Hiscox, Unipart, PwC, HMRC and Centrica.
Francis is an experienced strategy and organisation development professional. Dealing regularly with business restructuring and corporate transformation, he has deep expertise in strategy setting, organisation design, leadership effectiveness and culture change.
He has led both the European Leadership Consulting Practice and the European Corporate Restructuring & Change Practice for a global consulting firm.
Francis has also held positions within both the banking and manufacturing sectors, living and working in Belgium, Sweden and France. Since 1996 he has consulted in North America, the Middle East, S.E. Asia and Europe operating at Board and top team levels.   He is now Managing Partner of Blue Grain Partnership, a UK based advisory firm.  
He has worked with a range of organisations across sectors and continents, including Avaya, Aon, PricewaterhouseCoopers, HSBC, Shell, Royal Bank of Scotland, Nokia, General Electric, Ernst & Young, the British Red Cross, Arup, Holcim, B&Q, United Utilities, Bank of America Merrill Lynch, Philips, Whitehall Industry Group, Cadbury Schweppes, Coors Brewing Company, British Telecommunications, Bayer, BBC News, Honeywell, SES Global, the NHS, Zurich Financial Services, Eon and the Prudential.
Author of The Dynamics of Change (Routledge: London & NY) Francis has published, consulted and lectured on strategy, systems thinking and business transformation.  He is also a member of Faculty for the NHS Leadership Academy, working with senior health and care system leaders across England on integration. 
Francis holds a PhD in Organisational Behaviour from the Department of Systems Science, City,
University of London.
David Willis is a professional voice coach and body language expert, he has worked with major public and private sector organisations and coached actors at both the Royal Shakespeare Company and the Globe Theatre. He helps individuals and organisations to develop effective communication, influencing and relationship skills.
He has taught in many of London's leading drama schools as well as in Europe the United States and South East Asia. David is an accredited NLP Master Practitioner, an NLP Coach, he is a qualified Master in Group Dynamics and is a Cardiac Coherence Trainer. David won a top speaker award by Vistage, an International Chief Executives' organisation, for being inspiring and motivational. He is also one of the few people in the UK licenced to evaluate Benziger profiles.
David Willis is a partner with Cmt and has regularly worked with WIG on a variety of programmes (including the Future Leaders Programme and Enhancing Your Leadership Presence) as well as a range of Masterclasses over many years.