Senior Leaders
Please note, we are now only accepting applications from central government , not-for-profit, and private sector candidates.
Senior Leaders is a flexible, modular programme tailored to develop, challenge and inspire director-level leaders in large, complex organisations.  It brings together high-performing individuals from different sectors and backgrounds to collaborate and build networks of support - enhancing their performance as a leader for greater impact within their organisation.
Each Senior Leaders module covers a different aspect of leadership theory and practice, with opportunities to share mutual challenges, reflect on personal performance and learn from experts and peers.
Participants collaborate in action learning sets, bringing together six to eight senior leaders in a supportive yet challenging environment to work on live leadership and organisational challenges.  These groups meet in each other's organisation, with hosts encouraged to draw in their senior colleagues to discuss the organisation's vision and strategic aims.
Explore Senior Leaders
Who is it for?
Are you a senior leader looking to increase your personal impact? Do you want to improve organisational performance and build your professional network?  If so, Senior Leaders could be for you.
This seven-month programme supports senior leaders to grow, build networks of support and develop effective organisational cultures. 
The programme is open to talented individuals working at director level within central government, the wider public sector, and private and not-for-profit organisations.
How you'll benefit
Tackle real-world leadership and organisational challenges
Develop your personal leadership style and organisational effectiveness
Challenge your thinking and develop fresh perspectives
Collaborate with senior leaders from other sectors
Test your leadership skills in action learning
Enquire today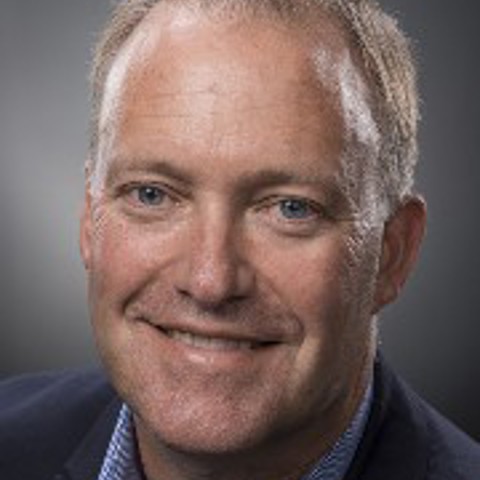 "The WIG Senior Leaders Programme enabled me to reflect and explore sub-conscious parts of me that I have never had the opportunity to do. It challenged me in an unbiased way to think, act and be different in a professional, business and leadership context."
Mark Ferris
BAE Systems plc
Why we're different: WIG's approach to leadership development
At the heart of all our programmes, WIG's leadership development framework sets out our values and approach to leadership and learning. Our aim is to encourage and enable the mindsets, actions and behaviours that leaders need in order to successfully navigate the complexities of 21st century leadership.
For nearly 40 years, we've been working collaboratively with public, private and not-for-profit organisations, helping leaders to gain cross-sector insight that enriches their personal and organisational performance.  That's what makes WIG's leadership development programmes different – a unique focus on cross-sector peer learning brings true diversity of ideas, encourages curiosity, openness and innovation and helps individuals and organisations to find inspiration and fresh ideas from others.
Our programmes complement an organisation's in-house delivery, bringing fresh perspective from different sectors and expanding high-value professional networks.
Hear from our alumni
Programme Information
Structure
Senior Leaders is a seven-month modular programme, from November 2023 to May 2024. It combines leadership theory with practical work and focused group activity in action learning sets to embed learning and develop new perspectives.
Action learning sets are expertly facilitated, providing you with a supportive but challenging environment to work on live leadership issues and business challenges.
My leadership challenge
Introduction to action learning
Power and difference
Residential Module: Includes dinner and an overnight stay on day 1.
Macro trends and your sectors
Leadership transitions
Leadership challenges and the future of work
How to lead in the hybrid workplace
The future of leadership
Throughout the programme participants will collaborate in action learning sets. These sessions will take place on the following dates:
7 December 2023
16 January 2024
21 March 2024
16 April 2024
Karen is an experienced developer and facilitator who has been working with WIG on the Senior Leaders Programme since 2017.
Karen spent over 25 years in the NHS leading a range of national leadership development programmes and and talent offers. She has worked with everyone from fast-track entries to national directors and all professional groups, so has a wealth of experience to share around different approaches to leadership. She has led on the design and delivery of large-scale Ministerial initiatives in health working closely with central government colleagues on their impact and implementation. She has provided a range of development offers in international health systems, working with Harvard Kennedy School, Insead and Erasmus and delivered programmes in the US, Canada, Australia, New Zealand, China and South Africa. She brings this experience of leadership into her programmes.
After 25 years working in the NHS Karen started her own company and has since worked as an Associate with KPMG, worked on leadership development in the automotive industry, Banking and other with other private sector clients. She also has clients in central and local government, education, and housing although much of her work is now with the NHS.
Karen is an experienced facilitator of small and large groups, frequently working with Board and C-suite teams to enhance their impact and performance. She has a direct style that is delivered with some humour.
Francis is an experienced strategy and organisation development professional. Dealing regularly with business restructuring and corporate transformation, he has deep expertise in strategy setting, organisation design, leadership effectiveness and culture change.
He has led both the European Leadership Consulting Practice and the European Corporate Restructuring & Change Practice for a global consulting firm.
Francis has also held positions within both the banking and manufacturing sectors, living and working in Belgium, Sweden and France. Since 1996 he has consulted in North America, the Middle East, S.E. Asia and Europe operating at Board and top team levels.   He is now Managing Partner of Blue Grain Partnership, a UK based advisory firm.  
He has worked with a range of organisations across sectors and continents, including Avaya, Aon, PricewaterhouseCoopers, HSBC, Shell, Royal Bank of Scotland, Nokia, General Electric, Ernst & Young, the British Red Cross, Arup, Holcim, B&Q, United Utilities, Bank of America Merrill Lynch, Philips, Whitehall Industry Group, Cadbury Schweppes, Coors Brewing Company, British Telecommunications, Bayer, BBC News, Honeywell, SES Global, the NHS, Zurich Financial Services, Eon and the Prudential.
Author of The Dynamics of Change (Routledge: London & NY) Francis has published, consulted and lectured on strategy, systems thinking and business transformation.  He is also a member of Faculty for the NHS Leadership Academy, working with senior health and care system leaders across England on integration. 
Francis holds a PhD in Organisational Behaviour from the Department of Systems Science, City,
University of London.
Simon has worked with organisations in the fields of leadership and organisation development as a consultant, coach, designer and facilitator for over 15 years. A significant part of his career has been spent working in and around complex public sector organisations, and with leaders from a wide variety of backgrounds.
He has an interest in innovative development approaches, as well as the ongoing design and implementation of sustainable and pragmatic solutions – crucial during Covid-19. His current work includes working with intact teams and networks – with a focus on effectiveness and how to respond to a complex and evolving environment.
He works across the organisation development disciplines – which include organisation and team culture, change leadership, leadership development, systemic team coaching and one to one coaching. His work is typically with a wide range of clients in the public, private and not for profit sectors.
Before establishing Thorpebird Consulting in 2017, Simon was a senior partner at Korn Ferry, and prior to that his career includes roles within the NHS, The King's Fund (independent think tank), NHS England, Mars Confectionery and The Terrence Higgins Trust. In his consulting career, clients have included the NHS Leadership Academy, Rolls Royce, Faculty of Medical Leadership & Management, Post Office, University of Exeter, Whitehall & Industry Group, CGIAR, Reebok International, British Telecom, Cambridge Assessment and Diageo amongst others.
Simon's MSc in Organizational Behaviour is from Birkbeck College (University of London). He is an accredited coach through The School of Coaching/University of Strathclyde – and Systemic Team Coach through the Academy of Executive Coaching (AoEC).
Danielle joined WIG's Leadership team in 2018. She is the Programme Manager responsible for WIG's Exchange Programme (Director Generals and the C-suite), Senior Leaders Programme (Directors) and a government department commissioned programme (Grade 6 & 7's).
Danielle also leads on WIG's one day masterclasses, both in-house and open intakes. She recently assisted with the design of a highly successful new Ethnic Minority leadership programme and the design and delivery of a Learning Exchange Group. Dani holds a BA Degree from the University of Nottingham.
Outside of WIG she enjoys skiing and cooking.
Fees
WIG member fee: £7,799 + VAT
Non-member fee: £10,199 + VAT
Fees include dinner and overnight accommodation for the residential module, subject to COVID-19 restrictions, membership of the WIG Alumni Network and all programme materials. If you are from a not-for-profit and would like to discuss fees please get in contact at [email protected]. 
WIG's leadership development programmes are delivered through a blend of virtual and face-to-face learning to ensure the safety and wellbeing of participants within a stimulating and collaborative learning environment.
* For Government Campus users, our published prices and Government Campus prices differ. Please see the Government Campus booking spreadsheet for more details.
Learn more about membership here.
How to apply
For more information and to apply for a place on the Senior Leaders programme, please get in touch with our leadership team using the 'Register your interest' link below. Or you can send in an application form straight away.
Application deadline: We inform applicants if they have been successful on our early and final deadline. We advise applying before the early deadline to have the best chance of securing a place. Our application review process ensures that we have a diverse mix of cross sector participants.
For Civil Service participants: WIG's leadership programmes are part of the Government Campus and Civil Service Learning and can be booked using the OTS (Off The Shelf) process via the helpdesk. Get in touch (via 'Register my interest' button below) if you need help or advice. Or use our Civil Service Learning link for further information.
Register your interest