Exchange
Exchange is a unique programme, run in partnership with the Cabinet Office. It brings together senior leaders from the public, private and not-for-profit sectors to learn from each other and collaborate on real-world leadership challenges. This 11-month programme supports senior leaders to explore the integration of the role of society, the environment and the economy with their leadership and governance in a holistic and integrated way.
Each Exchange module covers a different aspect of leadership. The programme draws on experience from different sectors to challenge existing perceptions as participants expand their leadership perspectives.  During the programme, participants are encouraged to shape and co-create the agenda around key areas of interest where they'll gain most benefit.
At WIG, we champion learning and understand how cross-sector collaboration can improve outcomes for individuals, organisations and society.
Who is it for?
Are you a senior leader looking to develop fresh and diverse perspectives and new ways of thinking?  Do you want to improve the way that you and your organisation approach complex change and volatility?  Exchange could be for you.
This 11-month programme brings together senior leaders from government, arms-length bodies, private and not-for-profit sectors to share insights, collaborate on shared challenges and develop new ways of thinking about how they can best lead through complexity.
The programme is open to talented senior directors in the private sector, Director Generals in the Civil Service and Chief Executives in the wider public and not-for-profit sectors.
Please note: Director General applications from the Civil Service are processed by the Cabinet Office. Please contact us, and we will put you in touch with the Cabinet Office team.
How you'll benefit
Collaborate with other talented senior leaders
Develop fresh perspectives on shared leadership challenges and avoid leadership blind spots
Learn successful leadership approaches from other sectors
Enrich your personal leadership style
Draw on insights, knowledge and experience from other industries
Make strong peer connections and a supportive leadership community for life
Support and challenge other senior leaders from different sectors to enable their performance and potential
Find out more about Exchange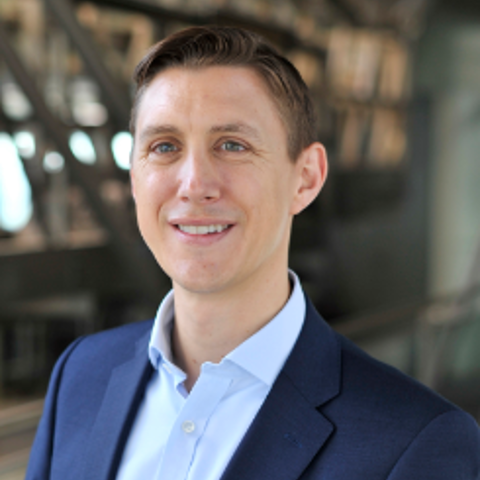 "This is a great programme - so eye opening. So important if we want to make successful societal change that government and business work together. We need great minds from across the sectors to work in harmony to make things happen."
Paul Friston
International Director, Marks & Spencer
Why we're different: WIG's approach to leadership development
At the heart of all our programmes, WIG's leadership development framework sets out our values and approach to leadership and learning. Our aim is to encourage and enable the mindsets, actions and behaviours that leaders need in order to successfully navigate the complexities of 21st century leadership.
For nearly 40 years, we've been working collaboratively with public, private and not-for-profit organisations, helping leaders to gain cross-sector insight that enriches their personal and organisational performance.  That's what makes WIG's leadership development programmes different – a unique focus on cross-sector peer learning brings true diversity of ideas, encourages curiosity, openness and innovation and helps individuals and organisations to find inspiration and fresh ideas from others.
Our programmes complement an organisation's in-house delivery, bringing fresh perspective from different sectors and expanding high-value professional networks.
Meet the Leadership Team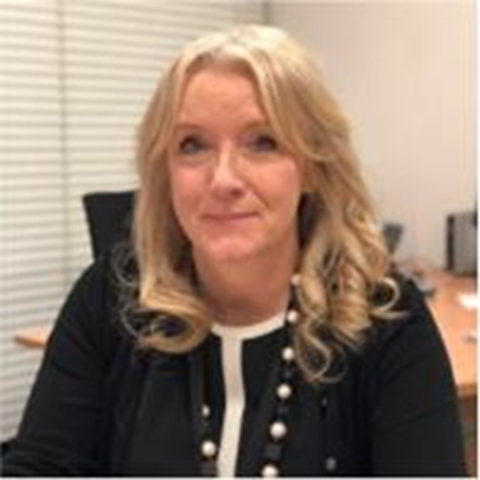 "The Exchange Programme was really professional and the facilitators highly skilled in helping us shape a programme that met our needs. I learned a lot from my participation not only for my organisation but for my own development. I thoroughly enjoyed it as well which was a bonus!"
Tracey Burke
Director General, Welsh Government
Programme structure
Exchange is an 11-month modular programme, the next cohort will run from January to November 2024. All modules are face to face. It combines leadership theory with collaborative practical work to develop fresh perspectives, challenge thinking and embed learning.  The programme content is determined by the needs of each group of participants through initial group discovery sessions.
Module 1: 24-25 January 2024
24 January- afternoon, dinner and overnight stay
25 January - day
Module 2: 12-13 March 2024
12 March - evening
13 March - day
Module 3: 13-14 May 2024
13 May - evening
14 May - day
Module 4: 24-25 June 2024
24 June - evening
25 June - day
Module 5: 18-19 September 2024
18 Sept - evening
19 Sept - day
Module 6: 12-13 November 2024
12 Nov - evening
13 Nov - day
Nicky is an experienced and sought-after executive coach, consultant and facilitator in developing leaders, teams and organisations. 
She has worked extensively across private and public sectors and in the UK, Europe, the Middle East, Asia and North America with FTSE 100 and 250 organisations, small fast growing start-ups, family businesses, universities, charities, the NHS, the UK Cabinet Office and other central government departments and arms-length bodies.  In her corporate career, Nicky held senior and international leadership roles in HR in high growth tech companies, and in Marketing, Projects and Organisation Development in financial services and banking.  Her last corporate role was as Global Head of Talent with Standard Chartered Bank.
Nicky has worked as an independent consultant and coach for over 20 years, helping leaders and teams to transform their businesses and develop their capabilities to deal with professional and personal challenges and to make the most of new opportunities. Over the years, projects have included developing a business case and target operating model for Egg, the UK's first internet bank; developing change management capability across Standard Chartered Bank's footprint; creating and leading top talent programmes for over a decade for the UK Cabinet Office; working alongside top leadership teams to develop the strong relationships and high performance essential for success in a range of challenging situations, from restructuring and closure announcements during economic turbulence and the pandemic to new market, ownership and growth opportunities.
Throughout her career Nicky has worked to bring people together to forge connections, to collaborate, to work across boundaries - between departments within organisations, between organisations in mergers and acquisitions and between public and private sectors – to develop strategic capabilities and to lead system wide change.   Leading WIG's Exchange Programme brings all of these elements together.
As well as being an experienced organisation consultant and coach, Nicky is a qualified yoga teacher, psychotherapist and coaching supervisor.  She lives in London and Chichester and is an enthusiastic sailor, walker and student of French.
Tim is an experienced development consultant who has worked with individuals and teams helping them to develop the resilience, agility, and pace to lead and navigate their organisations successfully through a time of disruptive and complex change.
His approach encourages leaders to learn more effectively from their experience and, as a result, to address the challenges of their current and future business environment more successfully. In his coaching and group work, his focus is building individuals' dialogue skills, their influence and awareness, helping them to develop an inclusive and enabling leadership style.
Tim has worked with board and senior leadership teams in the UK, Europe, Africa, Asia, and Australia, with organisations in the Banking, Engineering, Tech, Energy, Insurance, Retail, Health and Consultancy sectors.
Since 2009 he has been involved with the National School of Government in the design and delivery of the Top Management Programme, and from 2013 of the Cabinet Office High Potential Development Scheme. Currently, he facilitates The Whitehall and Industry Group Exchange Programme, a cross sector development programme, that includes Director Generals from the Civil Service, C-suite leaders in the private sector and CEOs in the wider public and third sector. 
Tim has led Executive Development International Limited, a consultancy specialising in Team, Leadership, Personal and Organisational Development, for the last 28 years.
Tim began his career in Industrial relations in the Oil industry before joining Marks and Spencer in Commercial Management. He later became Head of Talent Development for the group. His consulting career started with Development Associates. He left to found Executive Development International in 1994.
Danielle joined WIG's Leadership team in 2018. She is the Programme Manager responsible for WIG's Exchange Programme (Director Generals and the C-suite), Senior Leaders Programme (Directors) and a government department commissioned programme (Grade 6 & 7's).
Danielle also leads on WIG's one day masterclasses, both in-house and open intakes. She recently assisted with the design of a highly successful new Ethnic Minority leadership programme and the design and delivery of a Learning Exchange Group. Dani holds a BA Degree from the University of Nottingham.
Outside of WIG she enjoys skiing and cooking.
Fees
WIG member fee: £7,999+ VAT
Non-member fee: £10,450+ VAT
WIG's leadership development programmes are delivered through a blend of virtual and face-to-face learning to ensure the safety and wellbeing of participants within a stimulating and collaborative learning environment. Fees include membership of the WIG Alumni Network and all programme materials. If you are from a not-for-profit and would like to discuss fees please get in contact at [email protected]. 
Learn more about membership here.
How to apply
For more information and to apply for a place on the Exchange programme, please get in touch with our leadership team using the 'Register your interest' link below. 
We encourage applications from black, Asian and ethnic minority communities to reflect the diversity in our society and have funded bursaries for relevant candidates.
For Civil Service participants: WIG's leadership programmes are part of the Government Campus and Civil Service Learning. Get in touch (via 'Register my interest' button below) if you need help or advice. 
Register your interest