Future Leaders
Future Leaders is all about how you 'show-up' as a leader – developing your personal style. Each Future Leaders module covers a different aspect of leadership theory and practice around three themes: Communication, Influencing, and Relationships.
The cohort also collaborate on a project with a not-for-profit organisation to test their leadership skills in a real-world scenario. And each participant benefits from a one-to-one coaching session tailored to their individual leadership needs.
Explore Future Leaders
Who is it for?
We believe leadership development is for life and that leadership exists at all levels within organisations. The programme is designed for those leaders in the initial stages of their career with a strong passion to constantly learn, improve and transform in the context of a rapidly changing external environment.
We carry out our mission to champion the power of collaboration by convening early career leaders in this cross-sector development programme. Previous participants have held roles including Policy Advisor, Commercial Officer, Stakeholder Engagement Manager, Technologist, Solicitor and Government Relations Manager representing organisations across public, private and not-for-profit sector.
How you'll benefit
Understand how to create and nurture high performing teams
Develop your presentation and influencing skills
Grow your confidence as a speaker and connector
Enhance your leadership capabilities
Understand how to motivate individuals and teams
Understand and develop your personal leadership style
Enquire today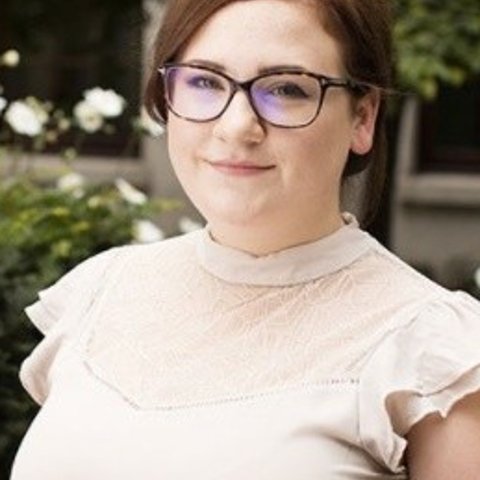 "Future Leaders has given me the confidence to see that I am already a leader, whilst also providing skills and tools to take my natural style and ability to the next level. WIG are first class facilitators and work hard to help you get the most out of the programme."
Katy Samuels
HM Treasury
Why we're different:
WIG's approach to leadership development
At the heart of all our programmes, WIG's leadership development framework sets out our values and approach to leadership and learning. Our aim is to encourage and enable the mindsets, actions and behaviours that leaders need in order to successfully navigate the complexities of 21st century leadership.
For nearly 40 years, we've been working collaboratively with public, private and not-for-profit organisations, helping leaders to gain cross-sector insight that enriches their personal and organisational performance.  That's what makes WIG's leadership development programmes different – a unique focus on cross-sector peer learning brings true diversity of ideas, encourages curiosity, openness and innovation and helps individuals and organisations to find inspiration and fresh ideas from others.
Our programmes complement an organisation's in-house delivery, bringing fresh perspective from different sectors and expanding high-value professional networks.
Introduction to the programme
Introduction to group and team dynamics
Introduction to voice and body language and their impact on colleagues/teams
Meet your project groups and your charity organisation
Ways to engage, motivate and communicate with colleagues
Building your confidence and presenting to the 'room'
Delivery of messages and difficult messages
Mind mapping – designing and planning a talk/presentation
Note: This session will be virtual to allow us to experiment with virtual and hybrid formats for presenting and delivering messages.
Powerful persuasive presenting in small groups 

Exploring purpose and the power of 'why'
Leaders as coach workshop 
This is two mornings including lunch (afternoon of Day 1 or Day 2 to see your not-for-profit insight).
Putting it all together
Final presentation (putting learning into practice)
Leadership speaker, next steps and goal setting
As part of one of the programme, participants will collaborate on a real-world challenge for a not-for-profit organisation. 
Each participant will benefit from a one-to-one coaching session with an expert leadership coach to develop their individual skills and behaviours.  The session will be tailored to your needs and arranged for a time and date that suit you.
David Willis is a professional voice coach and body language expert, he has worked with major public and private sector organisations and coached actors at both the Royal Shakespeare Company and the Globe Theatre. He helps individuals and organisations to develop effective communication, influencing and relationship skills.
He has taught in many of London's leading drama schools as well as in Europe the United States and South East Asia. David is an accredited NLP Master Practitioner, an NLP Coach, he is a qualified Master in Group Dynamics and is a Cardiac Coherence Trainer. David won a top speaker award by Vistage, an International Chief Executives' organisation, for being inspiring and motivational. He is also one of the few people in the UK licenced to evaluate Benziger profiles.
David Willis is a partner with Cmt and has regularly worked with WIG on a variety of programmes (including the Future Leaders Programme and Enhancing Your Leadership Presence) as well as a range of Masterclasses over many years.
Cathy is Head of Leadership, working with the team to design and deliver all of WIG's Leadership Development interventions to our members and beyond.  These include our flagship cross-sector leadership development programmes, organisational raids and Learning Exchange Groups between the public, private and not-for-profit sectors, our personal development masterclasses and many bespoke leadership programmes for our members.
Cathy spent over 16 years working in different global leadership roles at the University of Cambridge, including Head of MBA Careers at the Business School, Client Director at the Business School's Executive Education section and Head of Executive Education at the Møller Institute, Churchill College.  Before that she worked in a variety of roles in organisations spanning the private, not-for-profit and public sectors.
Cathy is a linguist by background and considers herself a global citizen; she has travelled widely as well as lived in Italy and Taiwan earlier in her career.  She is an experienced and trained facilitator, educator and coach in leadership development.
During her spare time, Cathy loves to cycle and explore beautiful landscapes; she is particularly fond of spending time in Crete, Italy and her native Scotland.
Gina brings a wealth of experience and expertise to her Programmes Manager and ED&I (Equity, Diversity, and Inclusion) Champion roles. Originally from Colombia, Gina has dedicated nearly a decade of her career to the not-for-profit sector. She leads a bespoke programme for under-represented groups and manages two initiatives focused on breaking barriers in women's representation. Additionally, Gina oversees the Future Leaders Programme, nurturing the next generation of leaders.
Prior to joining WIG, Gina worked with non-governmental organisations such as the Secretariat of Amnesty International and Minority Rights Group. Her work included facilitating capacity building workshops for community leaders in Kenya and the Dominican Republic, to build the skills, knowledge, structures and resources of indigenous and minority ethnic partner organisations. Gina holds a BA in Politics, Philosophy, and History from Birkbeck, as well as an MA in Human Rights.
Outside of work, Gina finds fulfillment in spending time with her family and friends, exploring different corners of the world through travel, and practicing yoga whenever possible.
Fees
WIG member fee: £2,199+VAT.*
Non-member fee: £2,849+VAT.
Fees include all modules, one individual coaching session, membership of the WIG Alumni Network and all programme materials. It also includes a group dinner with fellow participants and course leaders at the end of one of the module 1. If you are from a not-for-profit and would like to discuss fees, please get in contact at [email protected]. 
WIG's leadership development programmes are delivered through a blend of virtual and face-to-face learning within a stimulating and collaborative learning environment.
* For Government Campus users, our published prices and Government Campus prices differ. Please see the Government Campus booking spreadsheet for more details.
Learn more about membership here.
How to apply
For more information, register your interest or apply for a place on the Future Leaders programme, please get in touch with our leadership team using the 'Register your interest' link below. Or you can send in an application form straight away.
Application deadline: We advise applying before the deadline to have the best chance of securing a place. Our application review process ensures that we have a diverse mix of cross sector participants.
Deadline:
Final Deadline: 4 December 2023
(Early applications: 9 October 2023)
Early applications have their places confirmed shortly after the early application date, though we do not accept on a first-come-first-served basis, as we balance applications based on cross-sectoral mix.

For Civil Service participants: WIG's leadership programmes are part of the Government Campus and Civil Service Learning and can be booked using the OTS (Off The Shelf) process via the helpdesk. Get in touch (via 'Register my interest' button below) if you need help or advice. Or use our Civil Service Learning link for further information.
Enquire today